AVA: Auckland Vulnerable Artists

2019, Brand Identity & Advertising.

Auckland Vulnerable Artists (AVA) is a brand developed to represent
a tribe of performing artists in Auckland city.



Numemon Gaming Logo

2021, Brand Identity

During lockdown, most trading card games ceased support for organised play, fracturing
a close and supportive community. Local event organisers like Numemon Gaming
work tirelessly out of pocket to support the scene and keep people together.


Inland Revenue
2019-2020, Learning Design and Content Re-branding
I was hired by Inland Revenue to fully redesign their learning platform.
This included over 100 UX/UI and graphic deliverables.


Energy Magazine

2017, Publication Design.

Energy magazine was released in 2017. It is a catalogue that
represents the art, writing and design talent in the Auckland,
scene. Encapsulating the ever-present need to create, with a
sense of movement that young creatives embody.


Screen Printing

2017-2018.
Forward thinking craft focussed design has always inspired my
work. I take every opportunity to explore new media and process.
Screen printing has been a vital part of my work and has
introduced me to several new forms of print and design.



'Cinebuzz' Redesign

2018, Brand Identity.

This work revolved around the theoretical reinvention of the
Cinebuzz rewards program, and the integration of new business
models. Collaborator Matthew Twyman and I developed a new
typeface and visual design for the brand.


Monogram

2017, Graphic Design.

A personal monogram that reprsents an aspect of my design
thinking. I took inspiration from architecture and shadow, as
well as my love of dynamic graphic design to create a
logo that utilises type, shape and illusion.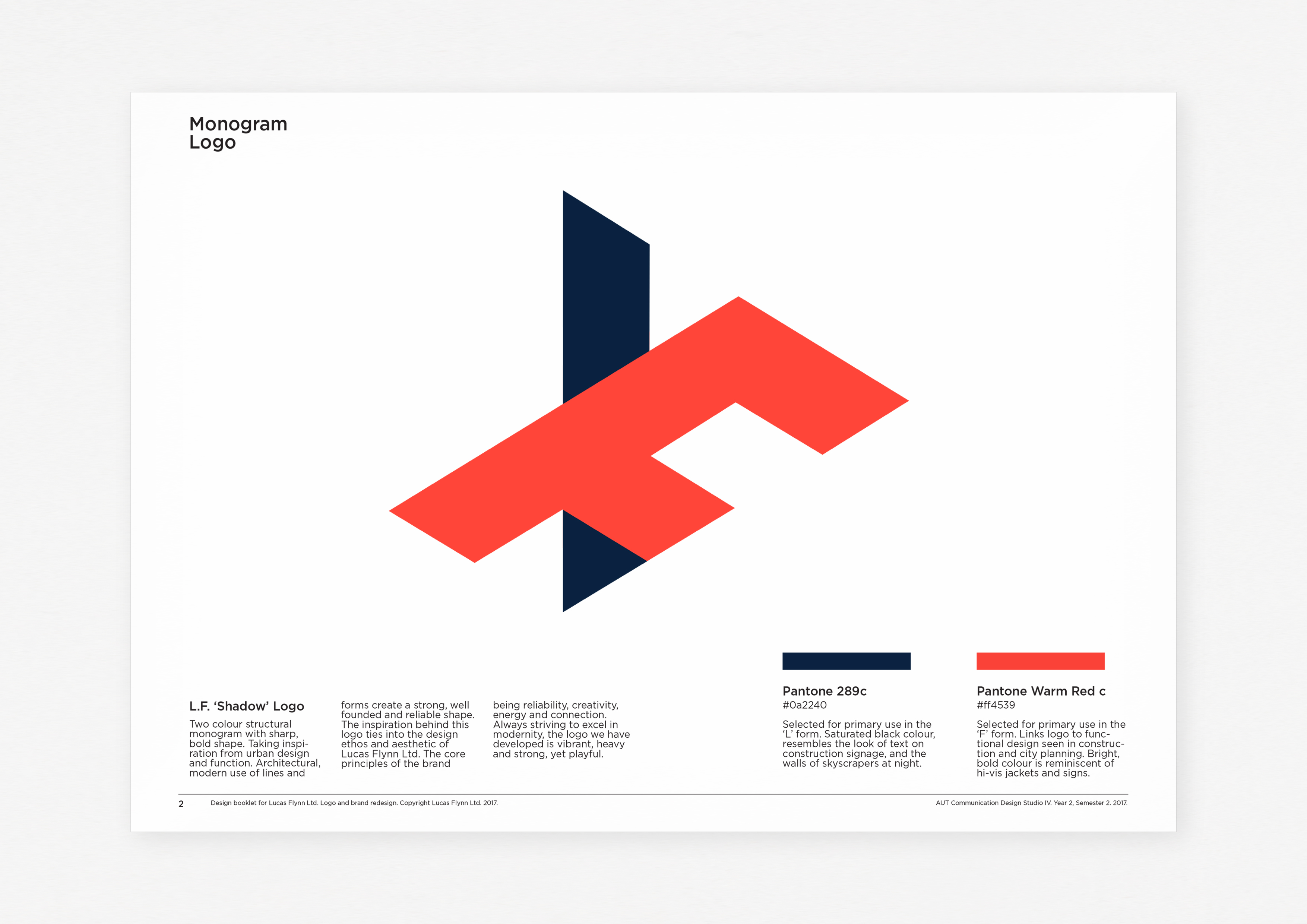 Digital/Analogue "Hacking the Urban Environment"

2017, Digital Collage, Printing & Photography.
A fusion between analogue and digital leads design toward new
discoveries. This work infuses photography, screen print, digital
design and other analogue crafts to recontextualise my city.